MESSAGE FROM HEAD OF SCHOOL RYAN MASA
It is my pleasure to welcome you to the new school year! The start of school is always an exciting time, filled with promise for the future. One of the loveliest aspects of being part of a school community is its predictable, beloved rituals. Schools have a rhythm that brings us both joy and comfort. This year as we navigate the pandemic together, we were forced to open differently.

Much has changed. Because of the public health conditions on Oahu, Assets' commitment to the health and safety of our community led us to move our 2nd-12th graders to start the year with distance learning. For families facing the frontlines of the pandemic and childcare struggles, we opened our campus to help. These students are joined on campus by our youngest Assets Admirals - kindergarten and first-grade students - who are entering their third week together. We could not give big hugs like we usually do on the first day of school, but we have learned to "blow hugs" to each other, give space, and still learn and play with our friends.

Despite living in a world that has reimagined much of how it operates over the past six months, there are still important aspects of Assets that have not changed. Our students are still the creative, resilient, and caring young people we have always known. Our teachers continue to be the most dedicated, passionate, and excellent educators. I have never seen teachers work as hard as they have this summer and at the start of this school year to create meaningful academic and social-emotional learning experiences for our students. They have prepared for both in-person and distance learning, while modeling for all of us the flexibility that we hope our students one day leave us with. We remain appreciative and impressed with our families for their continued support of the school, and their partnership in their child's education. We ALL look forward to being in-person together again soon!

This pandemic has consistently laid bare many truths. Our hopes, dreams, and realities are interconnected in ways few of us have fully understood or accepted. We have less control and are more vulnerable than most of us like to admit. The pandemic is further exploiting and exacerbating our society's health and socioeconomic disparities. In all, there has never been a greater need for the purposes of school. It is my privilege to serve our mission, with you, so our students receive an education where they are asked to imagine a better world and help make it so. The fabulous author and illustrator Mo Willems was commenting on the pandemic in May when he said, "Science is going to get us out of this. Art is going to get us through this." I look forward to a year of students learning and leading the way on both. We need our students' brilliance, compassion, and vision now more than ever.

I wish you and your family health, moments of calm, and moments of joy.


MESSAGES FROM VICE PRESIDENT OF INSTITUTIONAL ADVANCEMENT LINDA JAMESON MYERS

ASSETS SCHOOL LAUNCHES GREAT MINDS RESPONSE FUND
TO HELP OUR FAMILIES

Michaela Miller '20 and her mom Judy Miller embraced one another this summer on campus as Michaela shared her speech that would have been featured at our annual Illumination fundraiser. We look forward to sharing Michaela's touching experience in our October newsletter.
Our students, families, faculty, and staff are at the heart of all that we do. We are keenly aware of how the pandemic is affecting our `ohana daily. We want to help our families and have created the Great Minds Response Fund for tuition assistance. We have 120 students receiving financial aid and as the pandemic prolongs, we anticipate having more inquiries. In this time of tremendous need, we recognize that families support one or more charities. Whether your thoughtful donation is a one time gift or a monthly donation, your support of our Great Minds Response Fund is greatly appreciated.
As Michaela Miller '20 so eloquently shared with us: "My mom worked really hard to put me through Assets, but this year was one of the toughest financially. We talked to the school and asked what we could do. My mom and I knew that I could not be anywhere but Assets. I would not be at Assets if it were not for the generosity of the school and the many donors who make the aid possible."
Mahalo for your consideration of this important and meaningful donation. On behalf of our students and families whose lives will be touched and transformed by your kind generosity, we thank you with full and grateful hearts.

FORMER ASSETS SCHOOL COUNSELOR EXTENDS
HER GRATITUDE WITH A PLANNED GIFT

Faye Tiger Conquest's warm smile brightened our students' lives from 1995 to 1998. In August, Faye generously named Assets School in her estate plan. Faye is pictured here at her home in Sanatoga, Pennsylvania. She keeps up with Assets through social media and read about our complimentary estate planning webinars. We warmly and gratefully welcome your legacy into our Great Minds Society! Mahalo nui loa, Faye!
We are so grateful to Faye Tiger Conquest, a former Assets High School counselor and teacher, who has kindly identified Assets School in her estate plan. "I had a wonderful experience both professionally and personally," said Faye. "I am so thankful to my students and the staff for helping me perfect my counseling skills. I am extending my gratitude to Assets by way of my estate gift and hope others will too. It is wonderful to be part of the Assets 'ohana now and then!"
Faye's thoughtful donation marks the second known planned gift for Assets School within two months. If you have put Assets School in your estate plan, please let us know (lmyers@asset-school.org) as we would like to properly thank you and we have a special gift for you!

In August, Diane Agor, an attorney with Estate Planning Group, prepared a Power of Attorney, Health Insurance Portability and Accountability Authorization (HIPAA), and Health-Care Directive documents for a client whose children are headed to college on the Mainland. In wake of the pandemic, it was important for the client to have these documents in place so she could ensure access to information on any health related matters regarding her adult children. Assets and Estate Planning Group's next complimentary Estate Planning 101 webinar is September 12. Details are below.
ASSETS SCHOOL AND ESTATE PLANNING GROUP ANNOUNCE
COMPLIMENTARY WEBINAR ON SEPTEMBER 12 AT 9:30 A.M.
We will be hosting our second complimentary Estate Planning 101 webinar on Saturday, September 12 at 9:30 a.m. Estate Planning Attorney Diane Agor will cover details about a Trust, a Will, an Advance Health-Care Directive, a General Durable Power of Attorney, and a HIPAA authorization. If you have a loved one in the hospital, who is not your spouse, and you do not have the proper paperwork in place, you will not be able to access your loved one's health information and may not be able to assist him/her with important medical and financial decisions.
Please RSVP to lmyers@assets-school.org or call (808) 440-3605. This webinar is open to you, your family and friends. If you would like to register directly, feel free to do so at: https://attendee.gotowebinar.com/register/403104461279577103
It is helpful to register in advance. Diane will be accepting questions via the chat box and will reply to you directly by email or phone call after the webinar. Please reach out to me if you have any questions or would like to learn more about Assets' fundraising initiatives.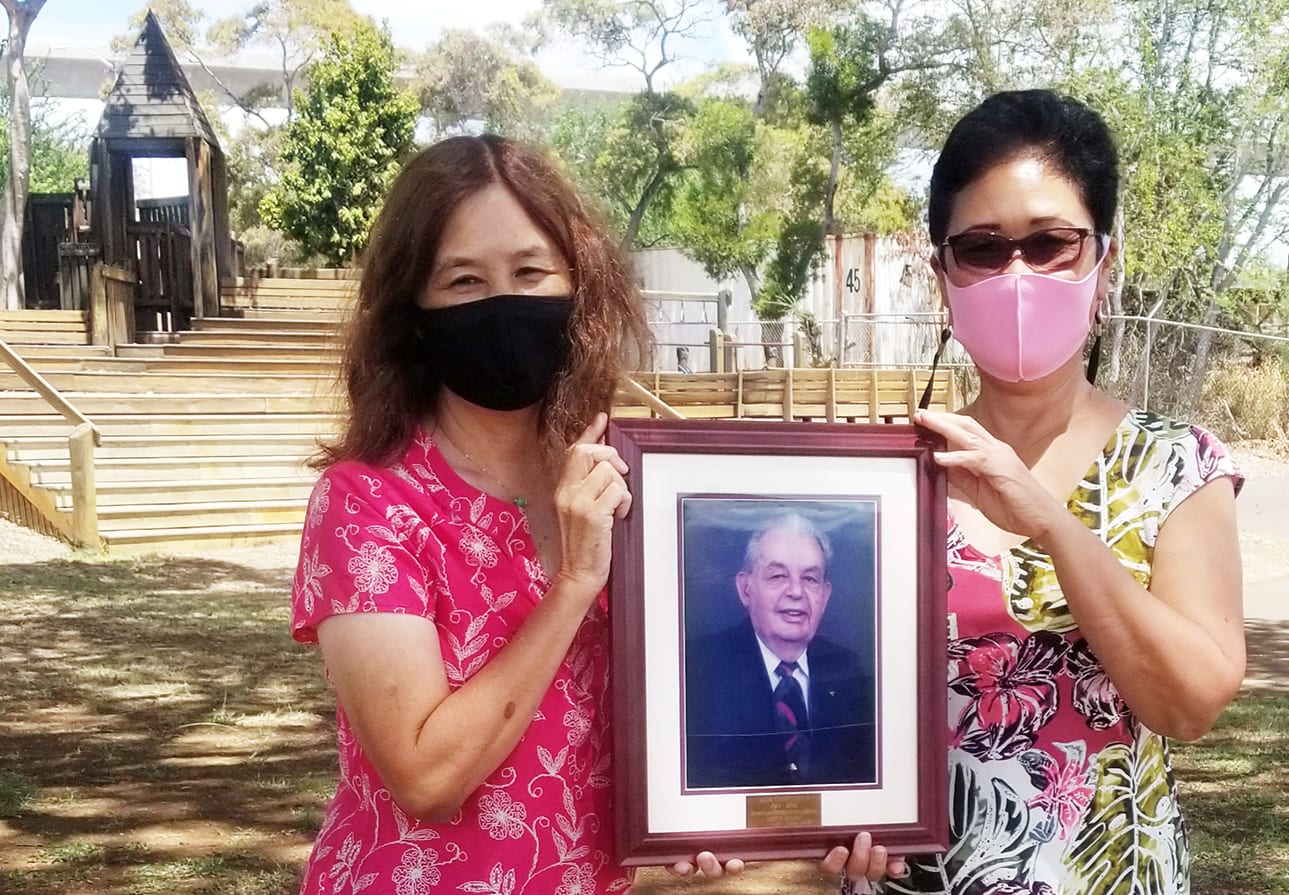 Our Assets' Assistant Head of School and Admissions Director Sandi Tadaki (right) and Director of Professional Development and Outreach Darlene Robertson (left) are among our longest and loyal talents. Pictured here holding a portrait of Max Templeman, they fondly remember Max who is credited for being the founder of Assets. He also served as the school's Secretary and Executive Director from 1969 to 1980.
In 1955, Max Templeman, the the Civilian Director of Education for the Armed Services in Hawaii, recognized an increasingly growing need for educational services for military dependents with learning differences. In the 1950s these diagnoses were relatively new and there were no schools in Hawaii that provided a program to address these needs. Max knew that he needed to create a school that would allow these children to learn in the way that honored their #greatminds and would positively affect the outcome of their futures: learning that transforms lives.
What started with three teachers and two students in a Quonset hut on the grounds of what is now Pearl Harbor Kai Elementary, quickly grew to its present location, which was formerly in the Marine Barracks section of the Pearl Harbor Naval Base.
In the 65 years since its inception, there are countless stories of learning that has transformed lives, just as Max envisioned. We would love to hear your story and see your photos!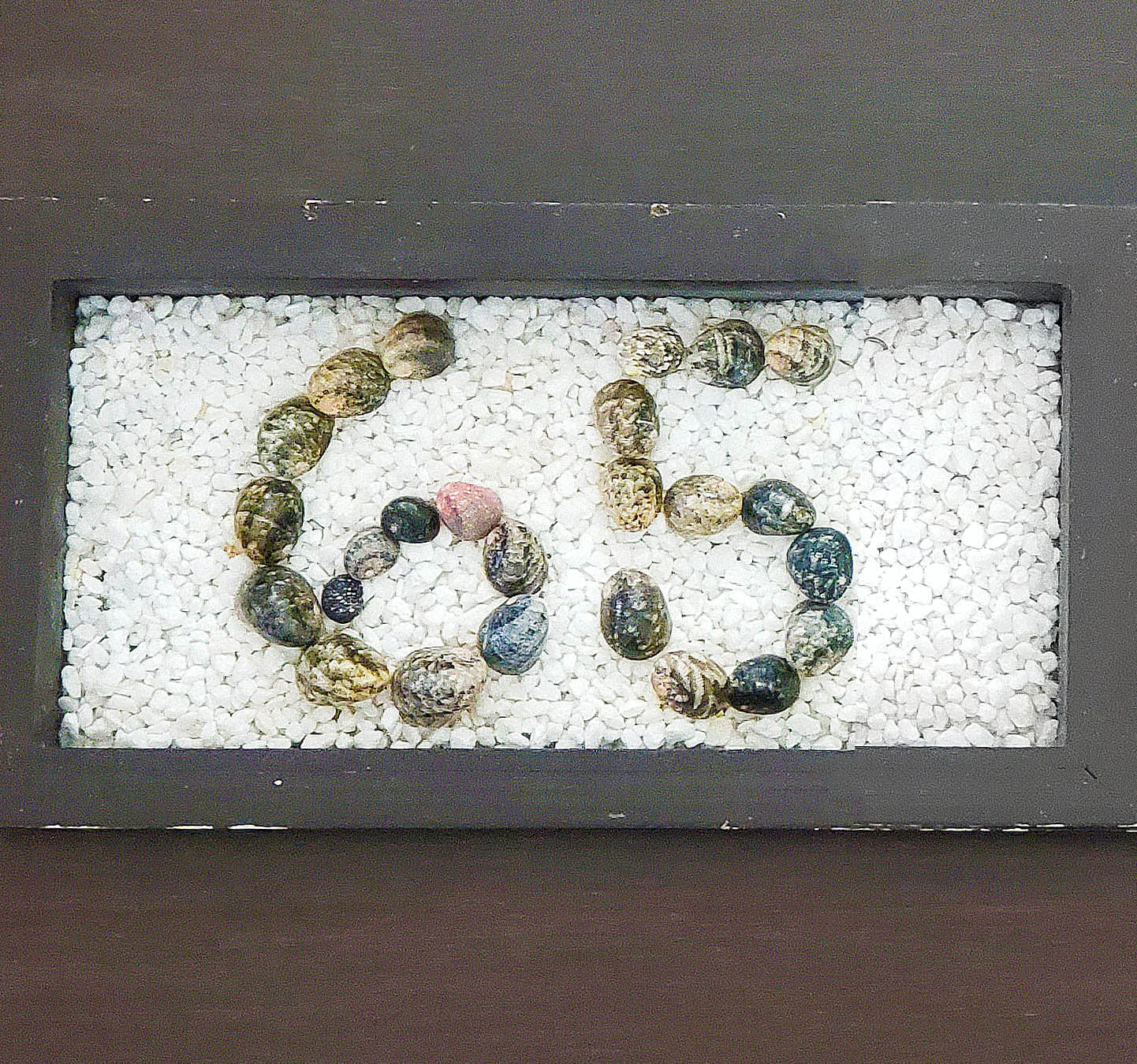 Let's get creative and showcase the talents of our #greatminds!
Create a 65 image, take a photo, and send it to us to be shared in social media and upcoming newsletters. Please remember to share your photos on social media using the hashtags: #65yearsoflearning #greatminds!

Have a great school year, alumni!
There is excitement in the air as our 2020 graduates begin their new adventures beyond the Assets High School campus. We are proud that 100% of them were admitted into college with many of them choosing to pursue their secondary education on the mainland.
In 2019, Linfield was named the #1 Liberal Arts College in Oregon by Money Magazine. Cody Okamura '20 and Alexis Marlette '20 began their school year at Linfield last week.
Assets dad Jared Okamura shared, "Cody made a brave decision to experience life away from Hawaii and attend college on the US Mainland. He decided on Linfield University in McMinville, Oregon about 2,500 miles across the Pacific and far away from home. Cody moved on campus August 17, with much excitement and uncertainty. Linfield prepared the residence halls, dining areas, and classrooms to keep all of the students safe and healthy. They made the check-in process easy and planned an entire week of activities, held student-leader relationship-building and community service projects, which helped to ease the transition to his new home. Cody settled in quite nicely and is enjoying his classes, although he still misses home and the local food."
Assets mom Janet Marlette shared, "When Alexis arrived, she was a little shy and a little uneasy because of the unknown. But, she has since regained the confidence that she always had and has made many new friends in just one week. She sends me photos of their outings to the lake or a quick shopping trip for supplies. Alexis has acclimated very well in such a short time doing classes online and in-person with her hybrid program. I believe her experience at Assets has completely prepared her for her time in college. She advocates so well for herself, which is the first step in conquering college life. I know she misses the intimate setting that encompassed Assets High School life but I know that soon enough, she will be able to translate that to her life at Linfield."
We'd love to hear what adventures you have embarked on since leaving Assets!
Spread the word and make your donation go farther -
Give Aloha at Foodland starts in September
Foodland's Give Aloha Program invites Maika'i members to make donations up to $249 to their favorite participating Hawaii non-profit organization.
This year, donations can also be made when you place an online grocery order for curbside pickup or delivery at https://shop.foodland.com/.
Please help support Assets School and give code 77015 to make a donation at checkout.
We greatly appreciate your support of Assets School!