WE ARE EXCITED TO HAVE STUDENTS BACK ON CAMPUS


The health and safety of our community is always at the forefront of our decision-making process. Assets' unique, low student-to-teacher ratios, combined with lots of space to accommodate indoor and outdoor classrooms on both of our campuses, allowed us to bring our students back before many other schools on Oahu.
We are proud of our teachers and grateful for their dedication as we navigate these times together. As Assistant Head of School and Admissions Director Sandi Tadaki shared in a message with staff, "The fact that when students returned to campus and knew each other, even though many had never physically met but for online classes, speaks volumes to the thoughtful care and consideration you invested in creating safe, welcoming, inclusive, collaborative spaces for our keiki. They know you are invested in them and have their backs. The relationships that you have built and nurtured will serve you well in the days, weeks, and months ahead."
To our faculty and staff who have been working so hard for our students, we share our deepest appreciation. To our families and friends who support our students, we are so thankful for your love and care. To our administrators who lean in and lead us, mahalo nui loa!
After being away from campus for seven months, it was an adjustment for many to return to campus. We shared the following videos with our students to help ease the transition back to school - welcome back! We are so excited to be with you!

ASSETS SCHOOL LAUNCHES AN APP
We recognize that our families are busy. Between work, raising children, commuting, daily life and working within the framework of a pandemic, we wanted to ease the information overload and pull our resources into one, easy-to-find spot. People are using their phones now, more than ever and having an app just made sense for communication purposes.

Partnering with SchoolInfoApp, a Louisiana-based company, we launched our app just as our students began returning to school. One of the app's newest feature is a COVID-19 Screener that we are utilizing daily for our students', faculty's and staff's health screening. Event reminders, social media news, documents and quick links to our website are just a few of the other features that we will be building up over the next few months.
Assets parent Carol Tyau-Beam shared, "I like that everything is in one place. This is a game-changer for parents on the go."
While the app is for current employees and families, we look forward to expanding its use in the future.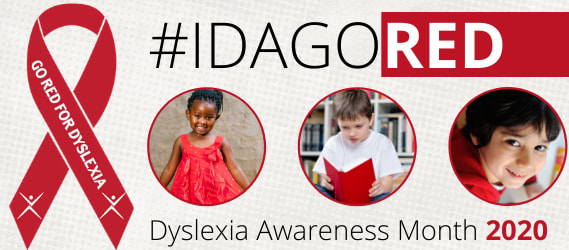 October is Dyslexia Awareness Month and is celebrated worldwide as a time to raise awareness, share resources and learn more about how our communities celebrate dyslexia successes. This year, the Hawaii branch of International Dyslexia Association (HIDA) is going virtual and we invite you to join in on their free webinars, workshops and discussions. Please visit the HIDA website for more details and to sign up!

Webinar: Impact of Bilingualism on Dyslexia
October 7 @ 5:00 p.m. - 7:00 p.m.

Really Great Reading Virtual Workshop
October 10 @ 9:00 a.m. - 4:00 p.m.

Dyslexia 24/7: A Virtual Panel Discussion
October 21 @ 6:00 p.m. - 7:00 p.m.

Halloween Virtual Group for Kids in Grades 5-8 with Learning Differences
October 26 @ 6:00 p.m. - 7:00 p.m.

JOIN US AND SHARE THE NEWS OF OUR OPEN HOUSE
Assets School is a place where every child learns differently and those differences are celebrated. Do you know a family that might benefit from our program? Encourage them to register in advance for our Admissions Virtual Open House on Sunday, October 25, 2020.
Attendees will be provided with a program overview, virtual tour of the campus and question and answer panel featuring current parents and students. Check our website for more details.

A new year has given rise to a renewed opportunity. When Ryan Masa was our K-8 Principal, he created a blog space to share some of the incredible learning that occurs here at Assets School. Now that he is settled into his role as Head of School, his musings can be found on the Head of School webpage. His most recent blog, "An Ode to Parents in the Pandemic", touches on his thoughts about parenting in these different times.
MESSAGE FROM VICE PRESIDENT OF INSTITUTIONAL ADVANCEMENT LINDA JAMESON MYERS

FRIENDS OF HAWAI`I ROBOTICS AWARDS ASSETS SCHOOL A WE CARE GRANT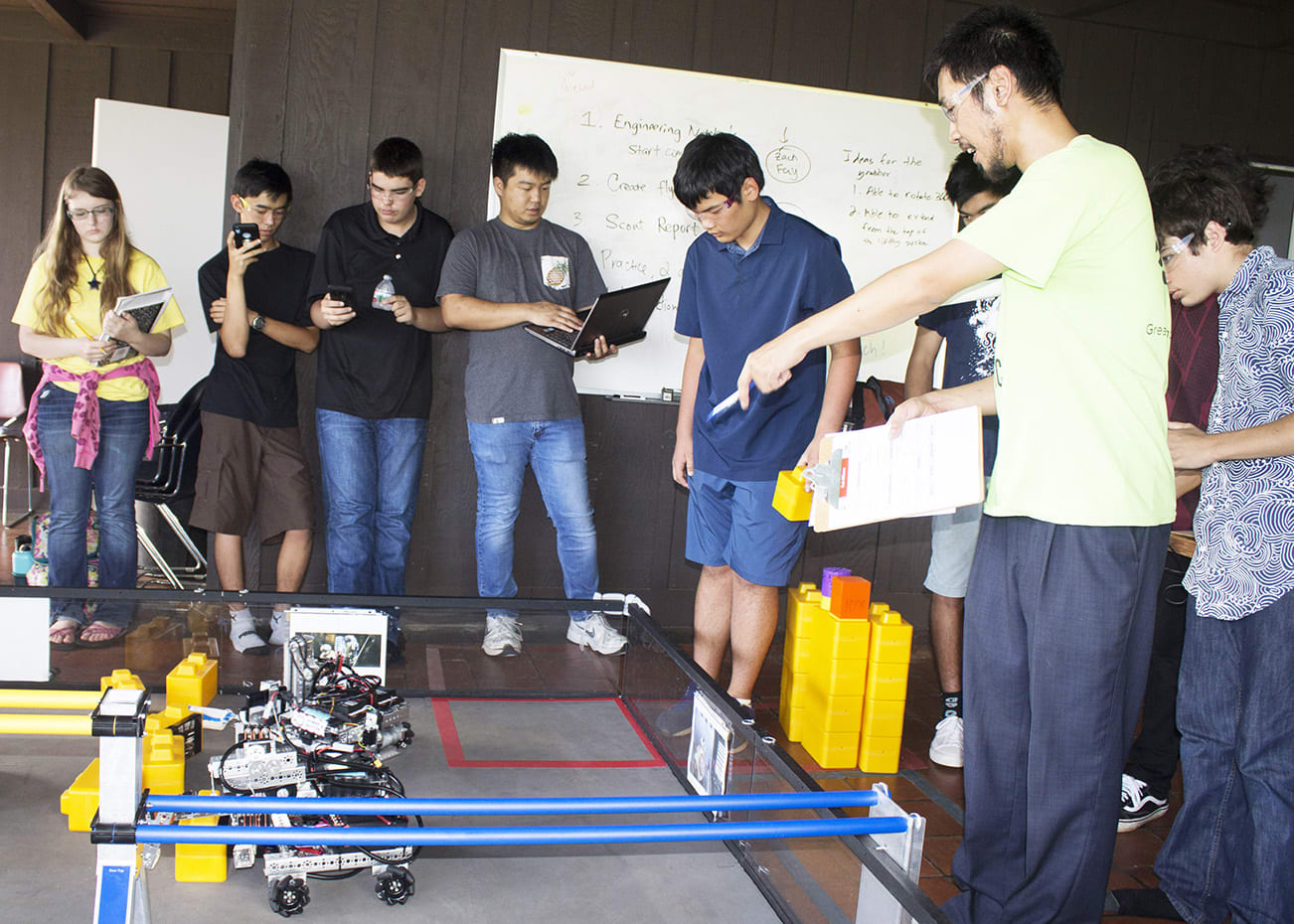 Assets Robotics Head Coach Peter Han, who is also a high school teacher for Calculus, Advanced Physics, and College Algebra, is seen here with his students last school year (pre-pandemic).
November is usually the month that I really reflect on all the reasons to be grateful, but I am starting early this year because there is some great news to share! I am pleased to tell you that Assets' Robotics Program received a WE CARE grant from Friends of Hawaii Robotics. We are so thankful for the Friends of Hawaii Robotics Board of Trustees and Directors.
"We were impressed with your application and team's resiliency given these uncertain times. Following a careful review and discussion with our Grant Committee and the Friends' Board of Trustees, we would like to congratulate you on being awarded a grant for a competition robot kit and field sets!" --Angela Wong, Board of Trustees
This is a great step forward and one of three grants recently submitted to bolster Assets' Robotics Program that is ushering in 40 eager students this year who are ready to build robots and compete. We also recently received a $1,000 donation from a parent supporting the robotics program. Mahalo nui loa!
Click here to learn more about our outstanding program.
To support the robotics program, tuition aid or the school's greatest needs please visit our website. Every donation makes a difference in the life of a child and helps to transform lives.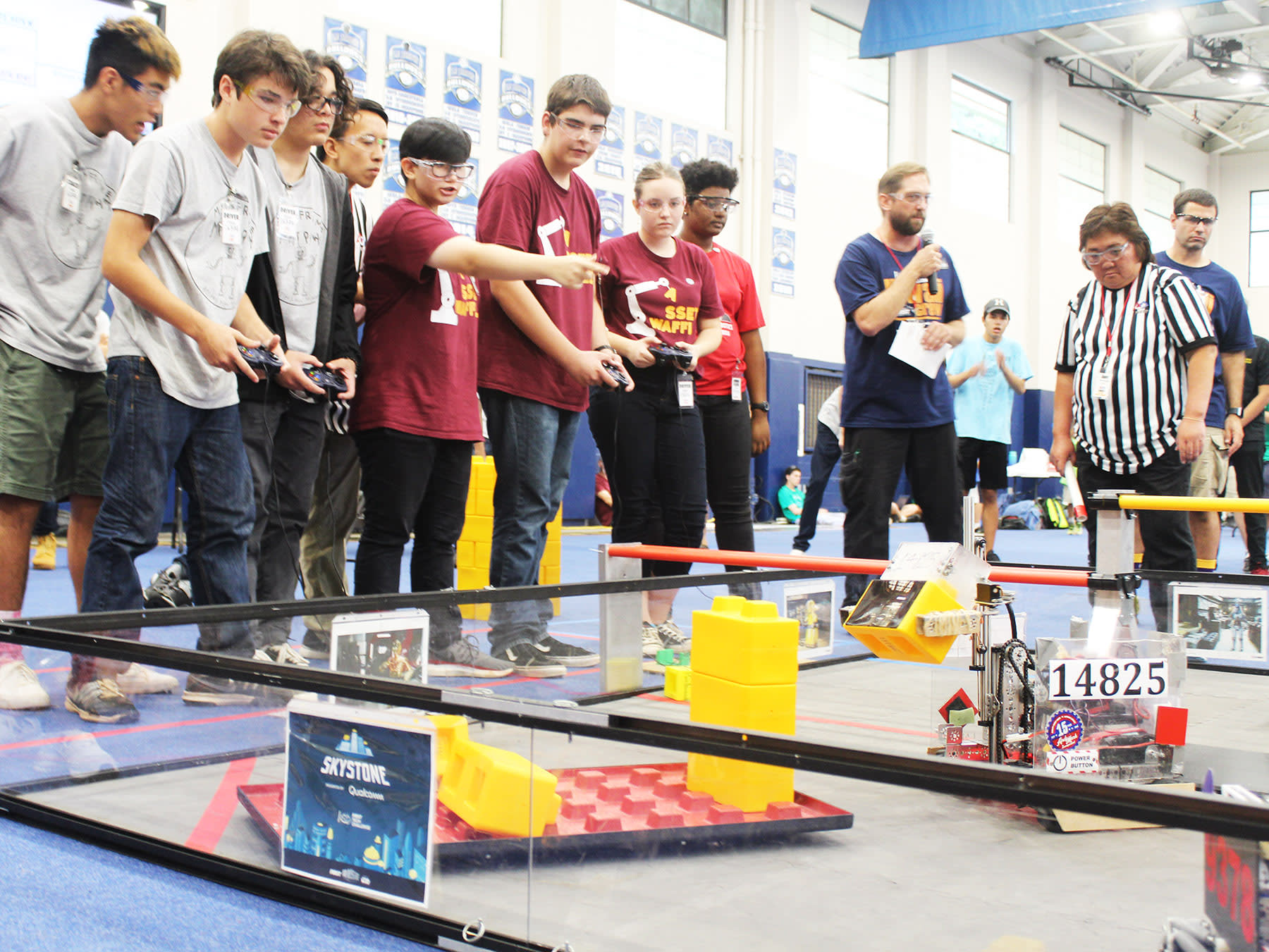 Assets' teams WAFFLES and MainFrame Meltdown competing as alliance partners against other schools at State Finals - December 2019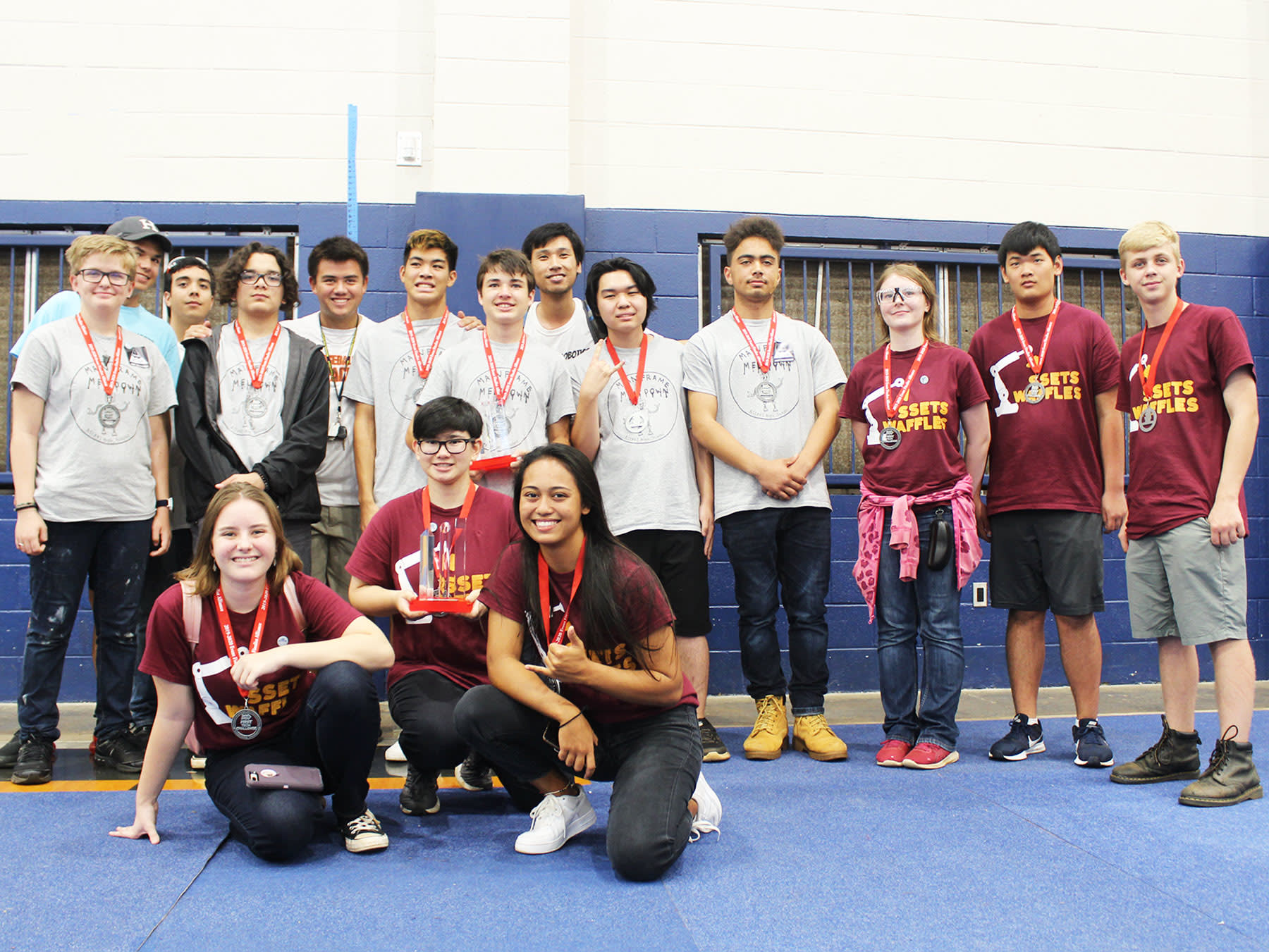 Assets' teams winning trophies at the 2019-2020 FTC State Championship - December 2019

SPREAD THE WORD AND SUPPORT HIGH SCHOOL STUDENT ACTIVITIES
As the holiday season approaches, Assets School is once again partnering with Habilitat. This year it is a no contact fundraiser and proceeds will support High School student activities. If you are planning to purchase a Christmas tree, please consider purchasing one through Assets School. Habilitat has been selling Christmas trees for over 40 years! Please share this opportunity with your friends and family via email and social media. It's simple, place your orders online, receive your ticket via email and pick up your tree on December 5th! All orders due by October 23, 2020!
Order online at HawaiiChristmasTrees.com