TRUNK OR TREAT FAMILY ENGAGEMENT EVENT

Assets hosted its first Trunk or Treat family engagement event last weekend in the parking lot of our K-8 campus. More than 100 families decorated their trunks or drove through the treat line. We send a special 'thank you' to our faculty, staff and families who graciously donated treats and volunteered their time and talents to decorate their vehicle trunks. The event was a great success with many families already looking forward to a 'hana hou' event next year!
Check out photos of this fun evening: https://photos.app.goo.gl/EAD7PpHu8RNREdsf8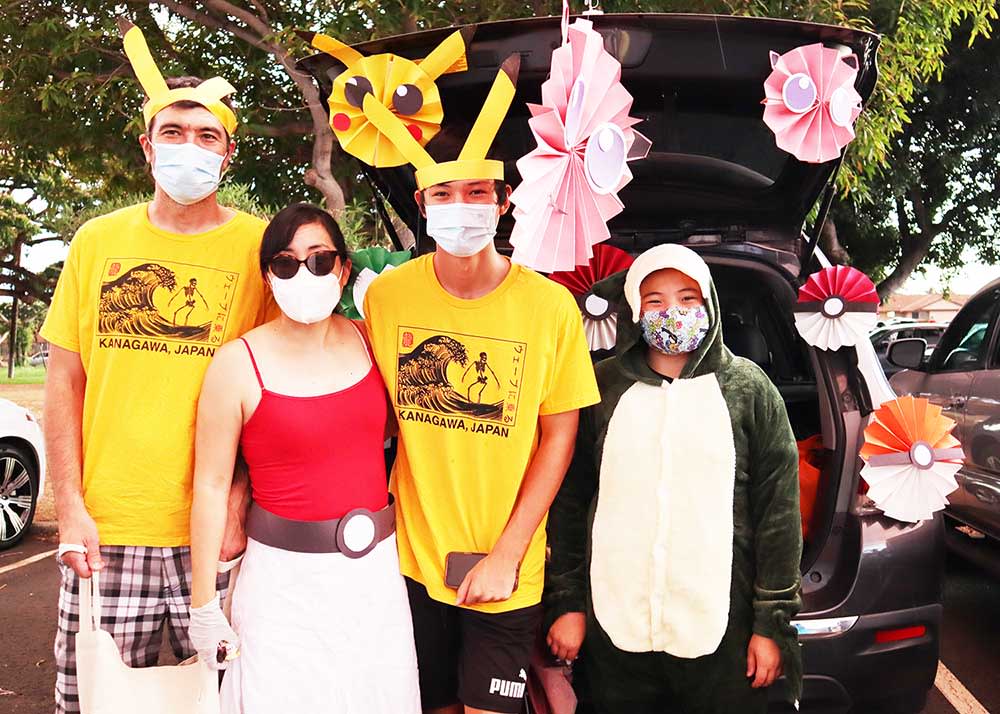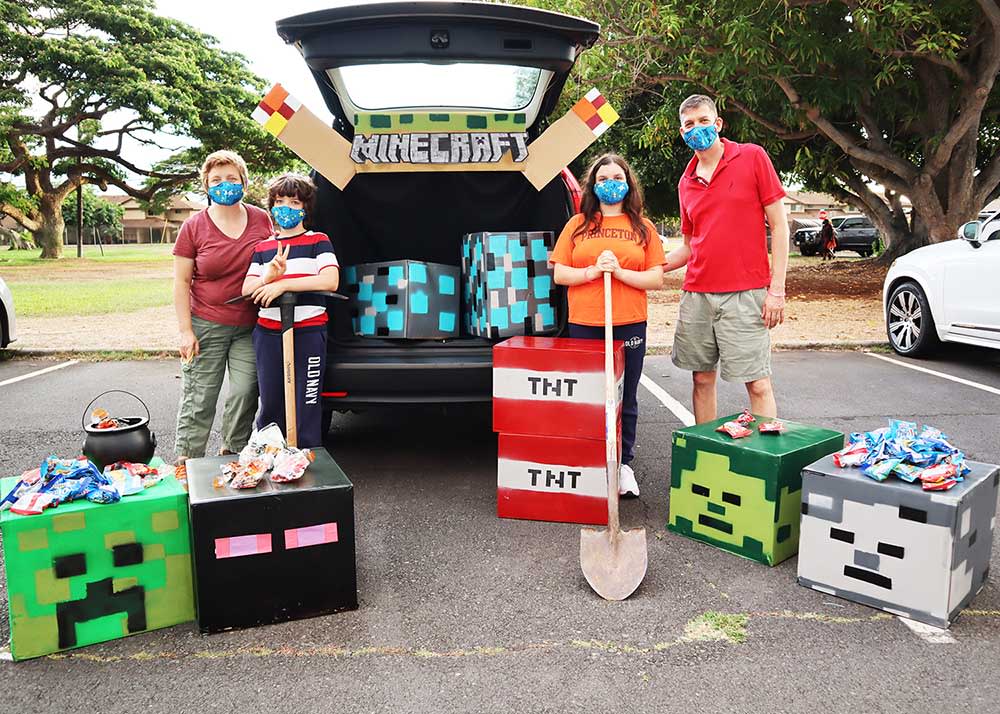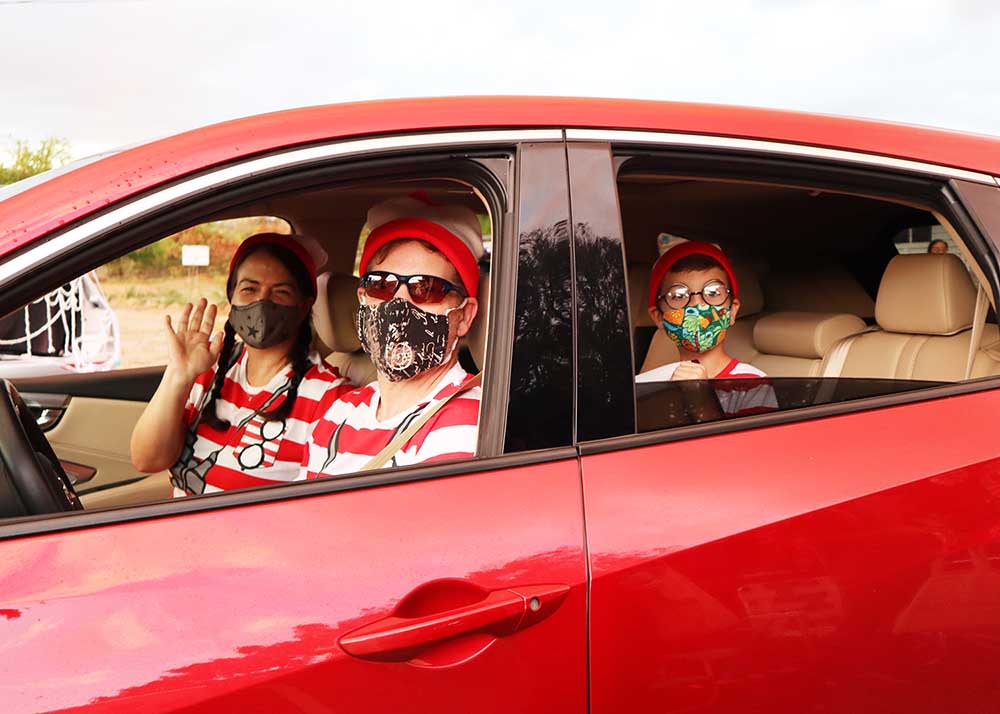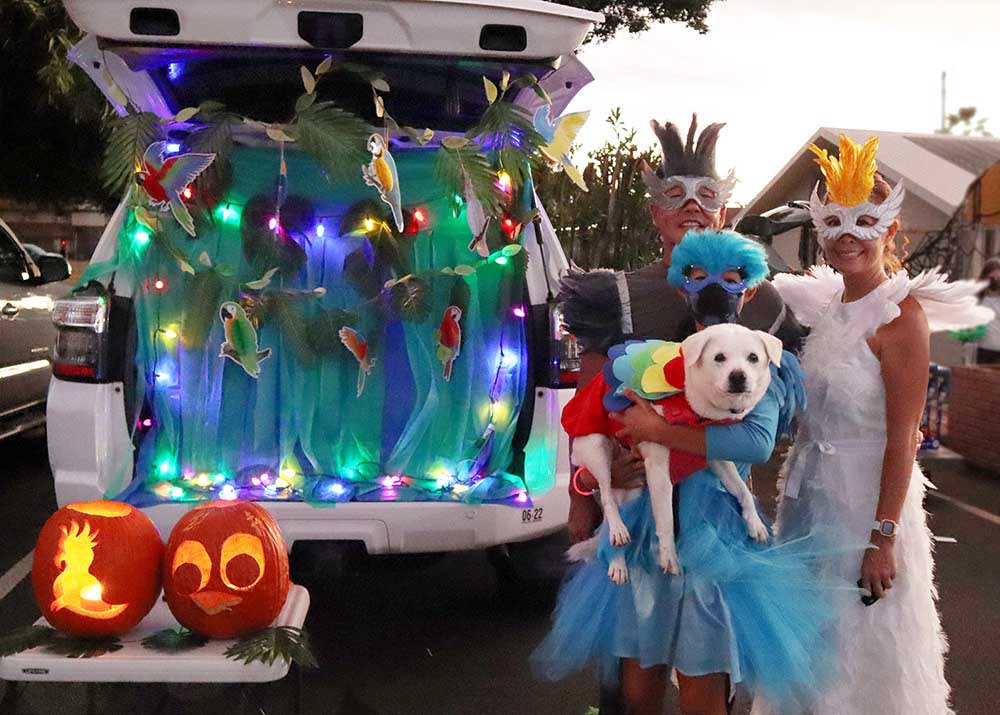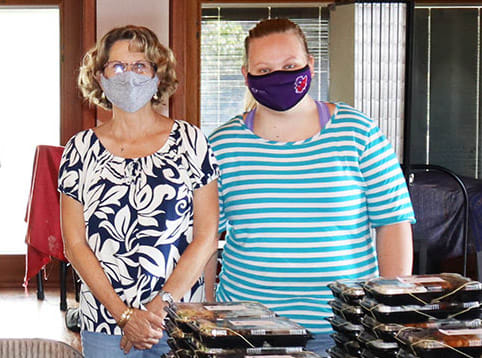 Assets Ambassadors Janet Marlette and Alexis Marlette '20 volunteered to greet, thank and hand out lunches to our High School teachers during our Teacher Appreciation lunch in May.
VOLUNTEERS NEEDED!
Assets is looking for volunteers to help ensure the success of upcoming school events.
If you have time and talents that you would like to share with us, please sign up here:
https://forms.gle/DWbAquiaoR6tsWnh9
Please reach out to Communications Director and Parent Relations Liaison Mahea Nakamura if you have any questions.
ASSETS SCHOOL CELEBRATES #GIVINGTUESDAY BEGINNING ON TUESDAY, NOVEMBER 9TH
SUPPORT OUR STUDENTS TODAY

GivingTuesday is a global generosity movement that inspires hundreds of millions of people and organizations to give, collaborate, and celebrate generosity to transform communities around the world. It is recognized this year on November 30th.
Our Grateful Minds GivingTuesdays begin November 9th. All funds raised will go toward our Annual Fund to support tuition assistance for our families. Due to our students' needs, we are extending our GivingTuesdays through November 30th. Our #GreatMinds need an Assets education, and it is made possible with your generous support.
Please consider recognizing our GivingTuesdays by giving from the heart. Every donation makes a meaningful difference in the life of an Assets student who is thriving in a caring and nurturing environment.
Giving is always personal. If you would like to support other initiatives at Assets, go to https://www.assets-school.org/giving/donate. We also always enjoy hearing from you by correspondence or feel free to call us at (808) 440-3605.
A Giving Heart Educates a Grateful Heart.
GIVING BACK TUESDAY ON NOVEMBER 30TH

Here is a staggering statistic - 1 in 6 Hawaii residents struggle with hunger - including a growing number of kūpuna and more than 81,000 keiki.
As the pandemic continues to affect our community in so many different ways, many families continue to struggle with putting food on their table. Again this year, while the world celebrates GivingTuesday on November 30th, we want to show our gratitude by giving to others in need. Please help us support our Middle School and High School Student Senates by sending non-perishable items to our K-8 or High School campuses by Monday, November 29th.
All donations will be taken to the Hawaii Foodbank on Tuesday, November 30th. Help us exceed 1,000 pounds of food like last year! We also want to give a shout-out to Assets student Sean Furuta who is working at the Hawaii Foodbank in the Administrative Office and Produce Department as part of our Mentorship Program. We are so proud of him and all our Mentorship Program students. Mahalo for your support as we help our 'ohana and others!
K-12 ADMISSIONS OPEN HOUSES ON SUNDAY, NOVEMBER 21ST

Please join us for our second round of 2021 Open Houses! We invite everyone who is interested in learning more about our K-12 programs.
Assets School is a place where our students are recognized and celebrated in a nurturing environment. Do you know any families that might benefit from our specialized and life-transforming education? Encourage them to register in advance for our Admissions Virtual Open House on Sunday, November 21, 2021. Our Zoom meeting information will be emailed to registrants a week prior to the Open House.
We are sharing information about our K-8 program during our 9:00 a.m. session. Our High School session begins at 12:30 p.m. and includes information about our mentorship, and college & career engagement programs. All attendees will be provided with a program overview, virtual tour of the campus, and there will be a question-and-answer panel featuring current parents and students.
Visit our website for more details and please remember to register!
HIDA HOSTS COLLEGE DISABILITY SERVICES & ACCOMMODATIONS WEBINAR

Hawaii International Dyslexia Association (HIDA) is hosting a free webinar (https://hi.dyslexiaida.org/event/webinar-college-disability-services-accommodations/) on Wednesday, November 17th at 5 p.m.
Topic: College Disability Services & Accommodations

Speaker: Vanessa Ito, B.S., M.S.W., Director of KOKUA Program - UH at Mānoa

Date: Wednesday, November 17, 2021

Time: 5 - 6:30 p.m.

Where/Platform: Zoom link will be emailed after registration

Register: https://hida-11-17-2021.eventbrite.com/
This presentation will be an overview of disability services and standard types of accommodations at the post-secondary level and how these may contrast with K-12 services. The speaker, Vanessa Ito, will share tips about how families can work together to incrementally and proactively prepare for the transition to college disability services.