As Assets School looks ahead to the 2020-2021 school year, we are excited to share new leadership roles, new additions to our staff, and announcements relevant to our community of #greatminds.

Save the Date - July 16-19!
We are excited to announce that we will be launching our Illumination Virtual Auction July 16 through 19. Please watch your inbox and follow us on Instagram and Facebook for more details.
Assets families have been drastically affected by COVID-19 and they need our support. More than one-third of our families apply for financial aid every year. Since the pandemic, financial aid requests have soared.
An Assets education is a necessity, not a luxury; it transforms students' lives.
All proceeds from the auction go toward providing tuition assistance to our #greatminds, who need your help now, more than ever! Mahalo nui loa to our Sponsors, hardworking volunteers and to all those who donated awesome items to our auction! We appreciate you!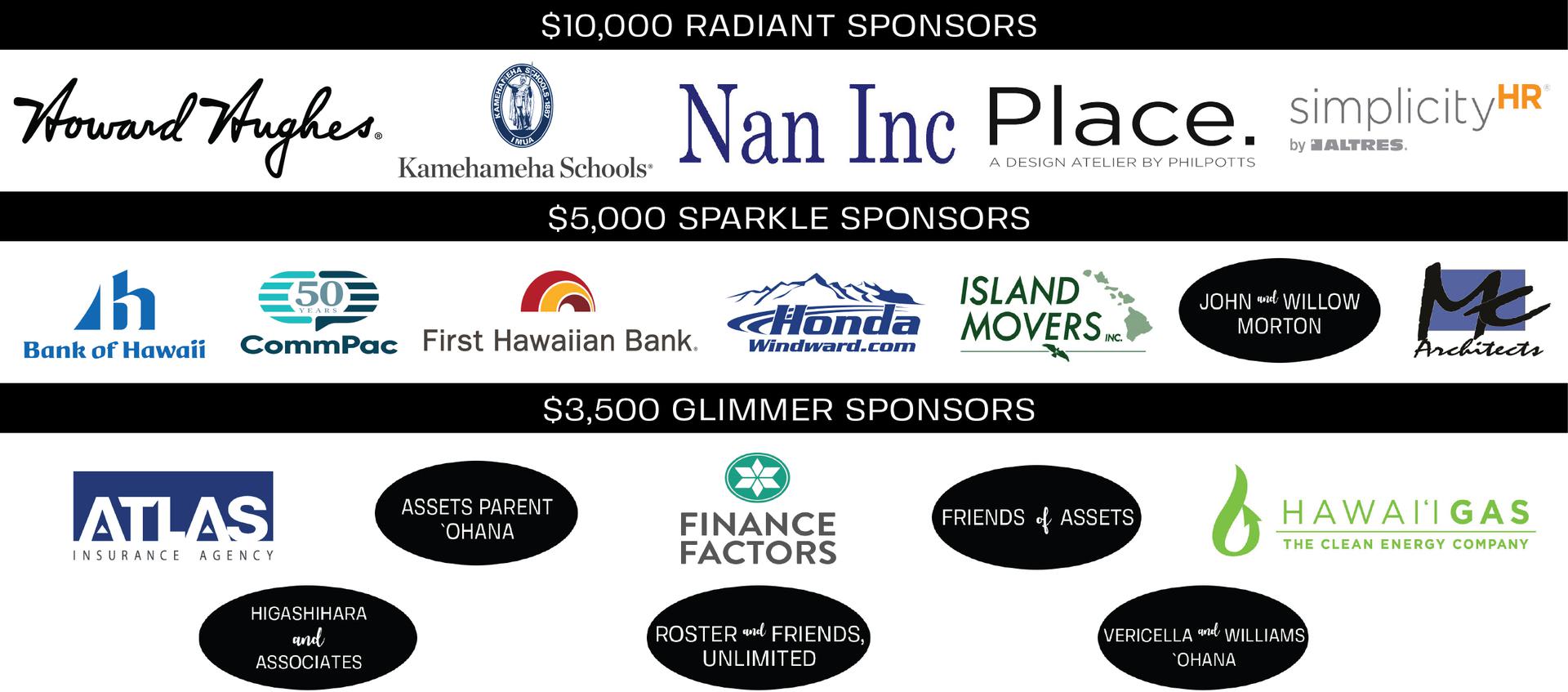 Over the past fifteen years that Nikki Hamai Sakai has been at Assets School, she has served our community in several different roles, most recently as the High School Vice Principal and Mentorship Coordinator. She began her career at Assets as an English Teacher and a Curriculum Specialist, was then promoted to High School Dean of Curriculum and Instruction, before becoming Vice Principal. Her transition to High School Principal was a natural progression and an exciting stepping stone as the school celebrates its 65th Anniversary.
With local-born roots, Nikki has amassed an exemplary education, receiving her Master's degrees in English and Education/Private School Leadership at University of Hawaii at Manoa. Additionally, Nikki is a Ph.D. Candidate in English from The Ohio State University in Columbus, Ohio. In 1998 and 2001, she earned the distinction of being a Dean's Graduate Enrichment Fellow.
Nikki's vision for the high school: "I see us helping students--in more deliberate and transformative ways--to develop the tools and skills they need to navigate the challenging terrain of global citizenship. I see us better preparing students to utilize their communication, problem-solving, and critical-thinking skills as active participants in society. I see us preparing students to be both advocates of change and agents of change. To me, this is a natural extension of the way we already teach, which helps students to celebrate their exceptionalities, know themselves as learners, build sets of tools and skills to circumvent challenges with learning, and advocate for their unique academic, social, and emotional needs."
What she loves most about Assets is the people in our community--bright, talented students; supportive families; dedicated faculty and staff. From the first day she visited Assets to now, Nikki appreciates the warmth, generosity, and acceptance in our school.

Linda Jameson Myers joins us from Mid-Pacific Institute where she was the Major Gifts Officer and Planned Giving Director for three years. Prior to joining Mid-Pacific, Linda worked for many years as the Senior Director of Development at Kapiolani Medical Center for Women and Children which is among the network of hospitals within Hawaii Pacific Health. Linda was instrumental in raising funds for Kapiolani's new Diamond Head Tower and worked with the leadership team on an aggressive $35M capital campaign for Hawaii's children.
"I always aspire to be where I can make a meaningful difference and thrive," said Linda. "I am excited to work alongside Assets' new Head of School Ryan Masa, the Assets team, and Board of Trustees to build upon the success of the school's phenomenal 65 years. Like my work at Kapiolani Medical Center for Women and Children where miracles take place every day, I meet parents praising the daily learning successes at Assets and students who are so grateful that their parents found this nurturing environment. To parents and students, Assets is a miracle in their lives."
Linda's extensive background also includes corporate communications, marketing, community relations, and broadcast journalism at KHON-TV and KHSL-TV (California). Linda is a graduate of the University of Hawaii at Manoa and the Daniel K. Inouye Asia-Pacific Center for Security Studies. As Vice President of Institutional Advancement, Linda will oversee Assets' fundraising, communications, and community relations. She is an accomplished businesswoman in our community, and we are excited for her to join us during this pivotal time in the school's history.

Assets Alumna, Christin Fox, just celebrated her 15th year as the Fine Arts teacher on the K-8 Campus.

Christin's journey with Assets began during her freshman year. What she remembers most about her high school experience was the patience and understanding of her teachers. They provided her with a nurturing environment that made her feel safe and helped her gain self-confidence so she could love learning again.

After graduating from Assets, Christin went on to study art at Point Loma Nazarene University in San Diego. She also had the unique experience of studying in Paris, which became her inspiration to be an Art Educator. Christin graduated with a double major in Fine Arts and Art Education and then went on to receive a Masters Degree in Education with an emphasis in Instructional Leadership at Chaminade University.

"In my teaching practice, I aspire to shift the focus of what students feel they can't do, to show them what they can do," said Christin. "I encourage them to develop and build upon their own unique strengths instead of comparing themselves to others. In doing this, I hope to instill a creative spark in each of my students and help them gain a sense of confidence through artistic expression."

Each year, we celebrate the students' artwork during Arts Night. This year, as all events needed to be reimagined, Christin created this amazing video to showcase the students' hard work.
Our goal is to create a robust Alumni Association and it can only be done with your help! Please send us your updated contact information and what you've been up to since moving on from Assets.

Staying engaged with students during the summer has been an important part of our program for many years. With stay-at-home orders extended through the summer, Assets offered K-8 students 1:1 online tutoring opportunities in Literacy and Math, along with Drawing and Painting and Cake Decorating enrichments. High School students had the opportunity to participate in a four-course program that included writing, art, finance and science. Online programs have been extended through the end of July.

Spread the word! Shop Amazon Smile and turn shopping into donations for Assets.
Did you know that your online shopping with Amazon can generate donations for Assets School? When you shop on Amazon Smile, they donate 0.5% of the price of your eligible purchases to us. It's very simple - all you need to do is click on this link: smile.amazon.com and designate Assets School as your favorite charitable organization.

Since 2016, we've received over $1,500, which directly benefits student activities and programs. Happy shopping and thank you for supporting our school.